To positively impact our customers' health, fitness, and happiness while greatly impacting our communities and environment for the better
What we are on the inside of our company is the impact we will have on the outside world at large. Let's be positive, inclusive, encouraging, collaborators, and people who are known to be a force of good.
community
We are customer-focused and every member of our team is always a representative of Athletic Brewing. We thrive on feedback and making a positive impact everyday. Hierarchy and bureaucracy are not in our DNA.
quality
We believe that everything we do whether it is in the workplace or in the community should be aimed at quality. Our customers expect the best and we do not settle for anything other than perfection in our products. We strive to put our best foot forward in everything we do. How you do anything is how you do everything.
inclusion
We are open-minded and accepting. We believe that diversity is an ethic to live by. We treat and respect all team members the same regardless of our differences. We are collaborative and incorporate ideas from all team members.
innovation
We dream big, aim high, and do not settle for the "standard". We move fast and adapt by taking risks and not being afraid to break things now and then. We thrive in the uncertain and continue to push forward even when the path forward is not clear. At worst, when we try and fail, at least we had a learning opportunity.
integrity
We are honest, dependable, and always assume positive intent. We make the right choice even if that means foregoing short cuts or standing for an unpopular decision. If your team member or a community member is having a tough day, we take time to help.
MAKING OUR BUSINESS A FORCE FOR GOOD
Using our business for good is something we've always taken seriously. Certified B Corporations (B Corps) are businesses that meet the highest standards of social and environmental performance, public transparency, and legal accountability to balance profit and purpose.
Learn More
PRODUCT QUALITY
GOAL: REVOLUTIONIZE BEER FOR THE MODERN ADULT
When John and Bill teamed up, the first thing John told Bill was that they were never ever going to put a product on the shelf that wasn't just great alcohol-free beer, but great beer period. And from that moment on, we've brewed without compromise.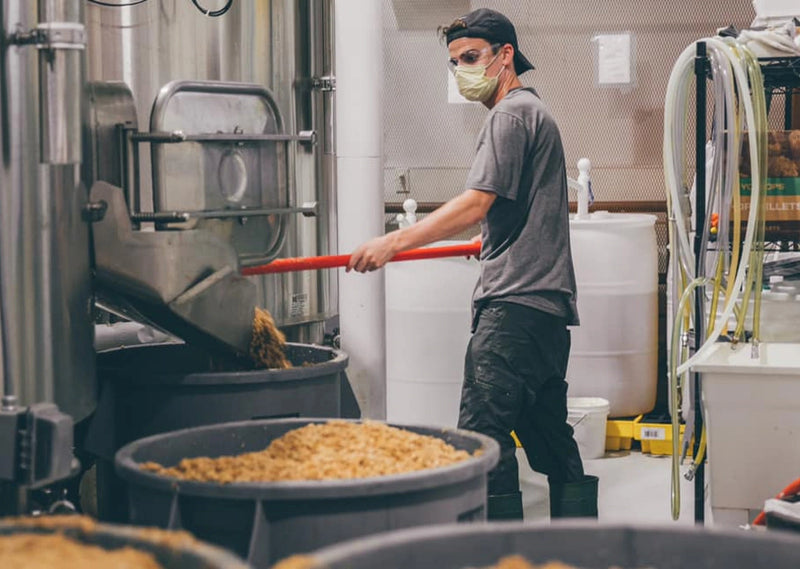 DELIGHTING OUR CUSTOMERS
Everything we make has to be shockingly good and innovative.
OBSESSION WITH PERFECTION
Nothing goes out the door if it's not our best. Ever.
OBLITERATE THE STIGMAS
Athletic beers are meant to be enjoyed proudly - taking alcohol-free beer out of the penalty box forever.
COMMUNITY IMPACT
STARTING FROM THE INSIDE OUT, WE'RE OUT TO POSITIVELY IMPACT OUR COMMUNITIES EVERY DAY
An example of Athletic's Community Impact Fund in action in the world is our support of the Sacred Heart University Brewing Program's diversity scholarship - we've guaranteed to fund 5 years forward of the program to continue offering opportunities in the brewing industry to people of all backgrounds.
RECRUITMENT
Athletic looks to hire the most diverse group of teammates so we can effectively serve the broadest groups of customers and include them in great social occasions.
ADVANCEMENT
Athletic seeks to give our teammates incredible opportunity and advancement. All teammates are owners at Athletic.
CONTRIBUTIONS
Athletic donates 1% of all sales to supporting opportunity and positive impact in our communities.
ENVIRONMENT
WE ONLY GET ONE CHANCE AT THIS PLANET, AND ESG IS IN OUR DNA
Integral to our mission is access to safe outdoor spaces for communities to get outside, to be active and mindful, and to create memories with friends and family. If we don't start acting in a sustainable manner, we're going to lose our chance at great outdoor adventures and outdoor sports.
TWO FOR THE TRAILS
Giving back up to $2 million annually to protect and restore local trails. From Day 1, we've donated a portion of all sales to trail and park cleanups, maintenance projects, construction, and access.
SOLAR
As California yearns for more energy, we covered our 80k square foot roof with solar panels to nearly take our production facility off the grid!
WATER
Our brewing teams have already moved to world class levels of water recapture and efficiency. And we're just getting going!
Two For The Trails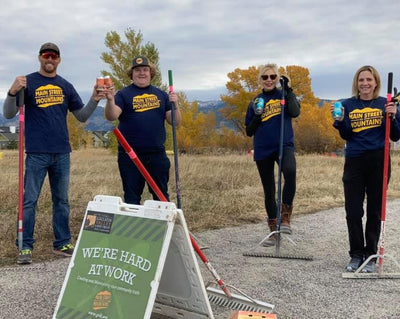 Code of Conduct
We approach every step of our business with these guardrails, and this includes our partners and suppliers. With these pillars of ethics and principles, we ensure that all the people who work with us are respected, valued, and feel safe. Before any form of production can begin, we require all of our suppliers to sign and adhere to the following guidelines. We also require routine audits to ensure their continued commitment to our code of conduct.
Full Code of Conduct
BE AN EXAMPLE
Athletic seeks to be a great example for the broader business community as a whole. Leading through consistent positive action and pulling people up the ladder rather than pushing them down.