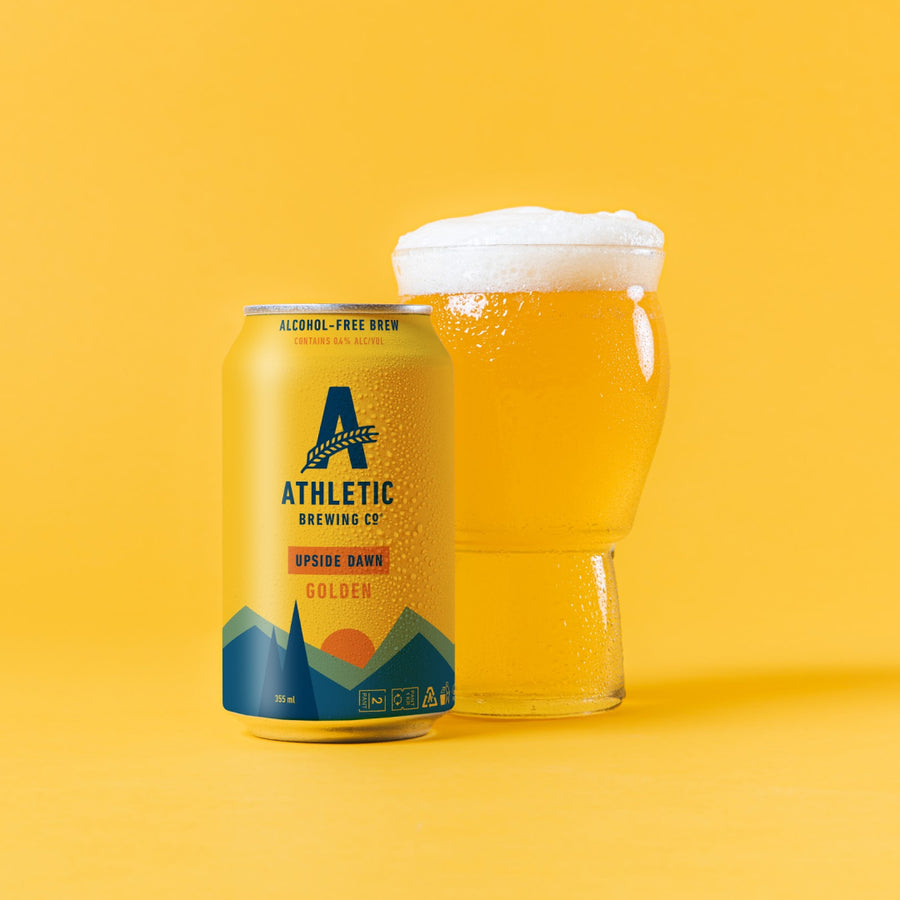 Upside Dawn
Pale
6-Pack | Alcohol-Free Beer
Classic craft Golden Ale Style. Refreshing, clean, balanced, light-bodied. Aromas subtle with floral and earthy notes. Brewed with premium Vienna Malt along with combo of English and traditional American hops. Gluten Free.
About This Brew
INGREDIENTS: Water, Malted Barley, Oats, Hops, Wheat, Yeast.
Nutritional info
Energy:

59kJ

Fat:

0g

(of which Saturated fat):

0g

Carbohydrates:

3.2g

(of which sugars):

1.4g

Protein:

0.3

Salt:

0.01g
The Athletic Difference
This isn't your traditional watery, tasteless alcohol-free beer. Using an innovative, proprietary method of brewing beer without alcohol, we've created a lineup of alcohol-free craft beers that doesn't compromise on taste.
Gold Winner
2021 International Beer Challenge
USA's Best Gluten Reduced
2021 World Beer Awards
Silver Winner
2020 Best of Craft Beer Awards
Silver Winner
2019 International Beer Competition
Reducing gluten never tasted better! This Golden is bright, crisp and and showcases the more delicate characteristics of our custom Vienna and adventurous blend of old and new world hops.
Drink It With
Salads, Pizza, Sun